Great Tires Keep You on the Road
Regardless of what kind of Subaru you are driving, healthy tires are a main component of keeping your vehicle performing at optimally and safely. As you continue to drive, the tread on your tires wear down and eventually lessens your grip on the road. Check on your tread regularly, and always monitor your tire pressure to ensure a safe drive and tires that are free from any accidental holes and punctures.
Ask our expert mechanic team about warm weather vs. cold weather tires. Depending on where you live or where you are going, there are different tire options available based on climate, road conditions, and weather. Going for a long road trip? Check on your tires to make sure they can handle the journey. Contact us to get a replacement set before heading out on the open road. If your call to adventure takes you everywhere, keep a second set of tires on hand depending on your destination. Different types of tires include:
Summer/warm weather tires
Winter/cold weather tires
All season tires
Each type of tire has its own benefit depending on the situation, so inquire at our service center about which tire is the right fit for you.
Choose us For All Your Tire Needs
At Premiere Subaru of Fremont, our tire center can help you stay driving safely with your perfect match of tire to your corresponding vehicle.  On top of our excellent service and inventory, buying from our tire center comes with a wide range of benefits including:
24-month tire protection
Coverage of tire replacement or repair
Complimentary Subaru tire roadside assistance
And many more. With some varying terms and conditions, these are redeemable at any Subaru Retailer.
Shopping online for tires through Premiere Subaru of Fremont is easier than ever before. Simply input your vehicle year, model, and trim level and let our quick-search process do the rest. We give you not only your standard wheel size for your vehicle, but optional wheels as well based on the most current information available. 
We invite all drivers of Fremont and the surrounding areas to come check out what our excellent tire store has to offer. Our tire center not only installs your new tires for you, but also offers other tire-related services such as tire rotation, wheel alignment, tire pressure checks, among many others. While you're visiting us, let us do a check up on the rest of your vehicle systems or perhaps get a quick oil change, fluids flush, or air filter replacement.
Tires at Premiere Subaru of Fremont
At Premiere Subaru of Fremont, we are more excited than ever to get you rolling on a set of brand new tires on your Subaru Impreza or your Subaru WRX. Even your most adept, all-wheel drive vehicle needs to have tires in excellent shape to maintain its intended purpose. There is a wealth of options available at our service center and attached tire store. Our expert technicians are there to guide you through the process of purchasing the best set of tires for you and your vehicle.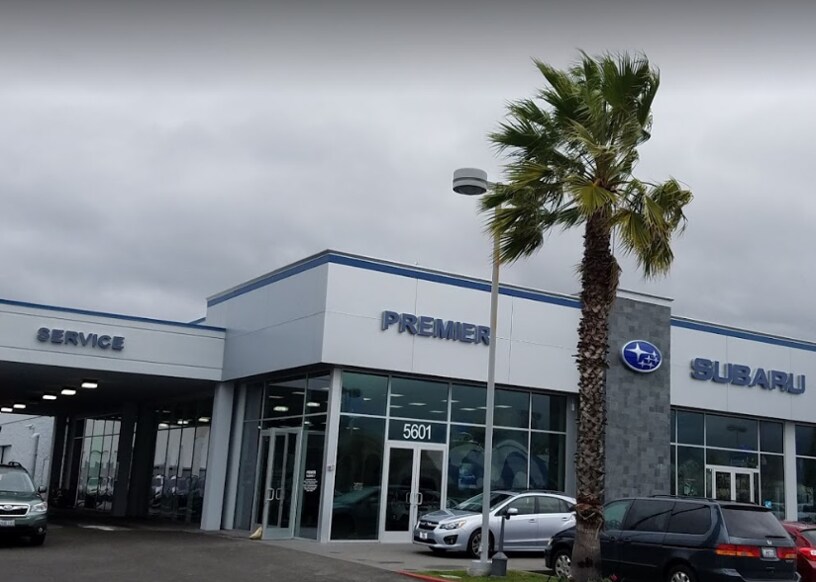 Schedule Service
* Indicates a required field