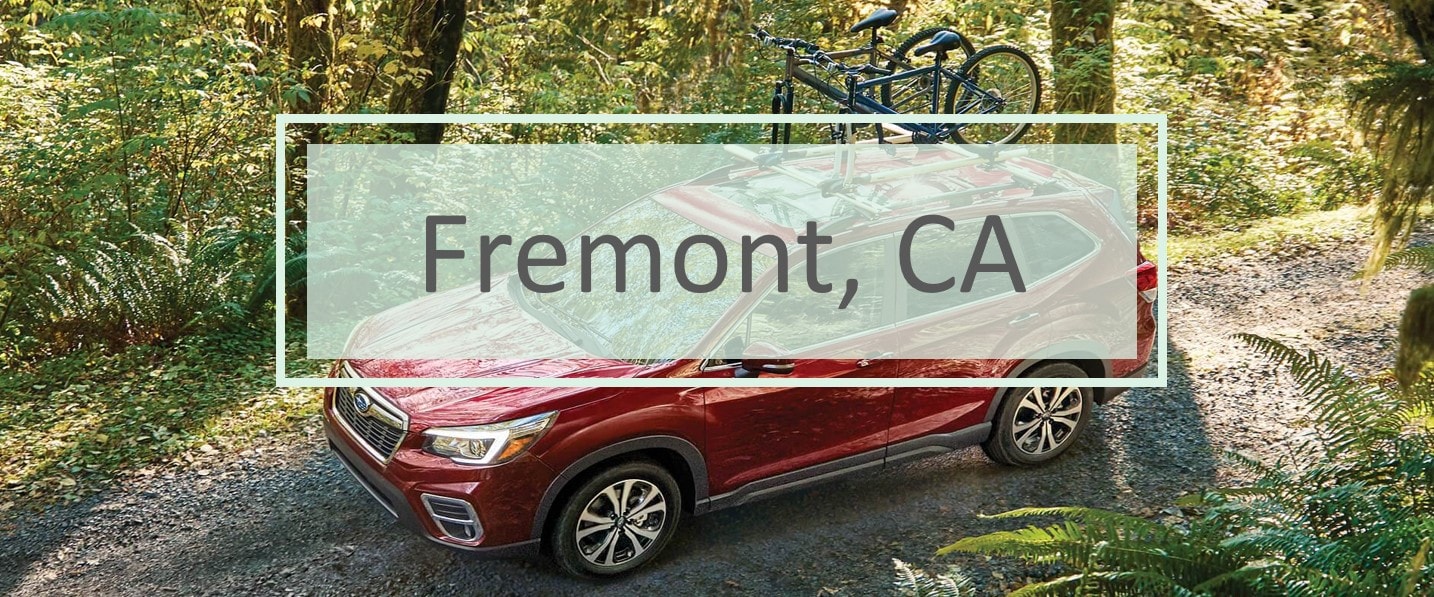 Premier Subaru of Fremont - Downtown Fremont 
About Premier Subaru of Fremont
Regardless of what type of Subaru you are looking for, whether it be brand new or slightly used, Premier Subaru of Fremont will be able to help you find exactly what you need at a price that you can afford. We have an extensive inventory to choose from and a highly knowledgeable staff that will be more than happy to answer any questions that you might have about all of our vehicles.
We are also well aware that a lot of people think the car buying process is needlessly complicated, and at Premier Subaru of Fremont, we want to go out of our way to make sure that you never feel that way about our dealership. We offer a wide variety of different financing options to choose from, and our staff will be able to help you quickly find a payment plan that is best suited for your budget.
About Fremont, CA
Fremont is part of the greater San Francisco Bay Area, and as a result, it quite literally has tons of different things to do while you are here. One of its most popular attractions is the Niles Essanay Silent Film Museum, which showcases items from the very beginning of the movie industry. It also has a large amount of beautiful architecture to look at, such as Victorian mansions, has a wide variety of parks that you and your family can go to, and is also the home of the beautiful Lake Elizabeth.
Some of the other popular attractions in the area include the Niles Canyon Railway, where you can ride several different types of trains, and the Hayward Japanese Gardens, which features a large amount of picturesque and elegantly maintained shrubbery, which makes it great for pedestrians and photographers alike.  
Travelling to Premier Subaru of Fremont from Downtown Fremont
The drive to Premier Subaru of Fremont from downtown should take a little under fifteen minutes and is only about five miles long. To begin with, start out going northwest on Paseo Padre Pkwy, and then turn left. If you reach Capitol Ave., you've gone about 0.1 miles too far. Turn left just past Paseo Padre Pkwy, and then turn left again. You will need to turn right onto Paseo Padre Pkwy, and then turn right onto Stevenson Blvd, which is just past Kearney St. Afterwards, you will need to turn left onto Boyce Rd. Note that if you reach Mowrys Rd., you've gone about 0.2 miles too far. Finally, Boyce Rd. becomes Cushing Pkwy, and 5601 Cushing Parkway will be on the left. Be aware that if you reach Bunche Dr., you've gone a little too far.
Hours
Monday

9:00 am - 7:00 pm

Tuesday

9:00 am - 7:00 pm

Wednesday

9:00 am - 7:00 pm

Thursday

9:00 am - 7:00 pm

Friday

9:00 am - 7:00 pm

Saturday

9:00 am - 7:00 pm

Sunday

10:00 am - 7:00 pm